The fine art photographer uses Christian iconography to show the glory of Black South African women, while also exploring their often-violent experiences.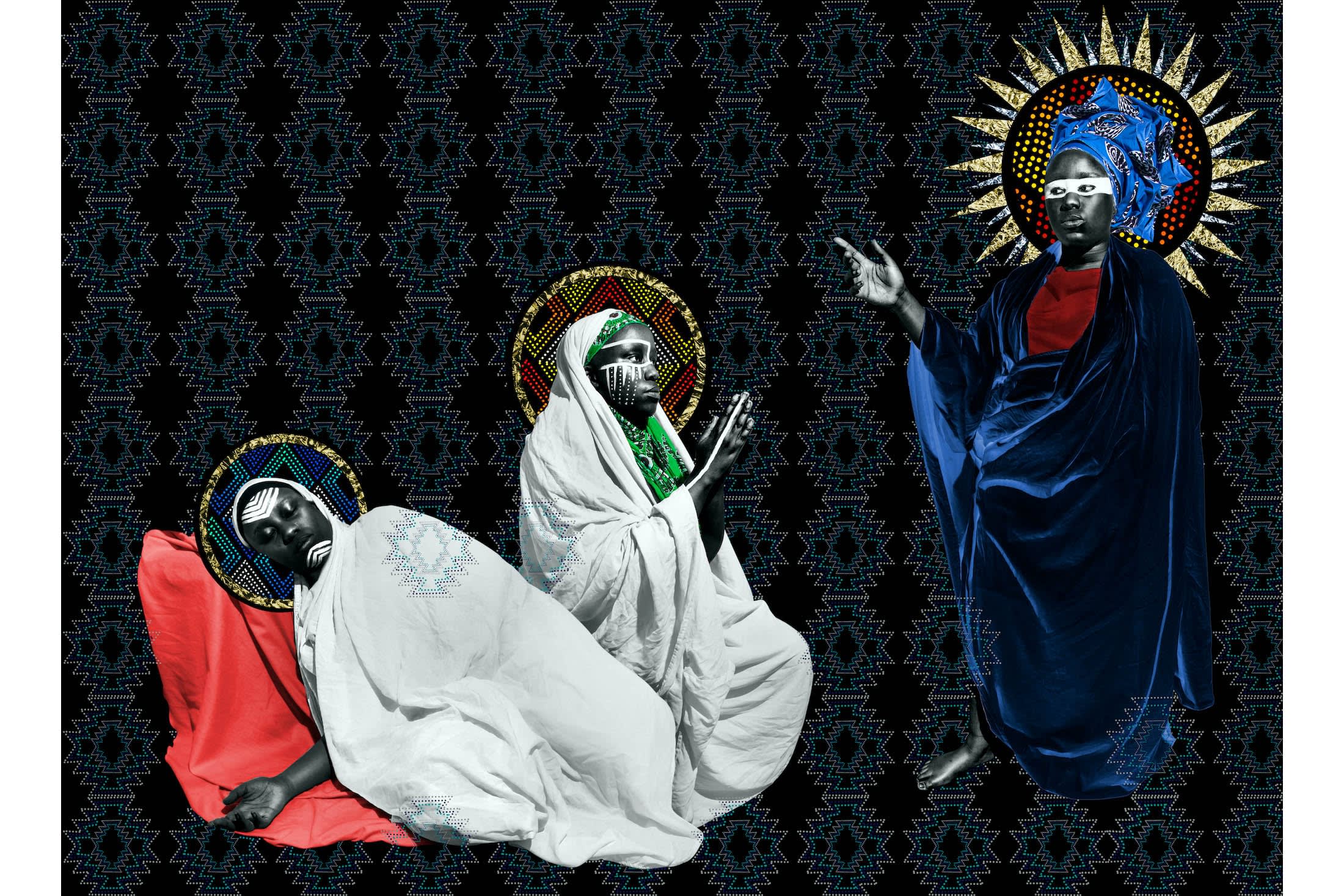 Lebo Thoka, Black of my Flash, 2020, photography, 80 x 100 cm, AKKA Project
With three solo exhibitions behind her, contemporary fine art photographer Lebo Thoka is now part of a joint exhibition with Kenyan photographer and filmmaker Margaret Ngigi in Italy. The exhibition, I Exist, is a collaborative venture between David Krut Projects in Johannesburg and the AKKA Project in Venice.
Both artists are Black feminists and create images at the intersection of the personal and political while challenging perceptions and reflecting experiences of women in Africa.
Throughout Thoka's work, religious imagery, icons and motifs associated with her Catholic upbringing are both a recurring theme and subtle rebellion against gender-based violence; the "trinity of class, race and gender"; and the absence or misrepresentation of Black people – particularly women – in conventional Christian iconography and religious art.
Thoka was 22 and still a student when she was introduced to David Krut Projects, which has supported her artistic growth and promoted her work over the past four years.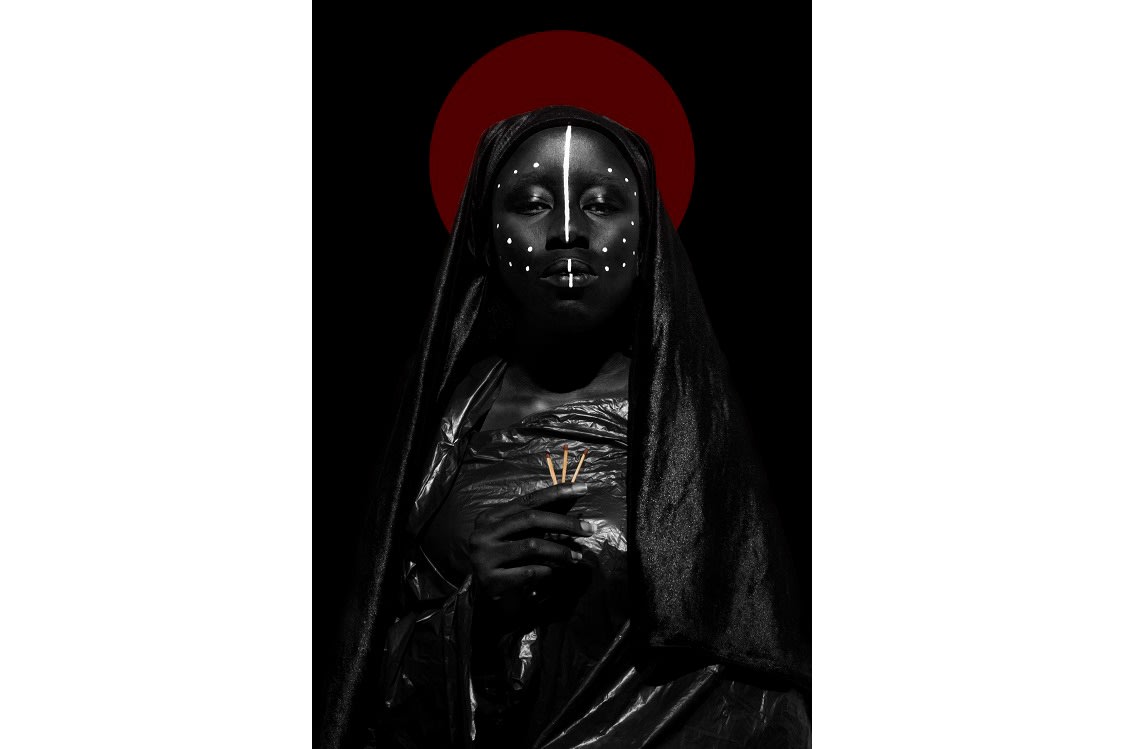 Lebo Thoka, Karabo Mokoena, 2016, photography, 90 x 60 cm, AKKA Project
Her first exhibition, It Is Well: Ode to Karabo, was inspired by the story of 22-year-old Karabo Mokoena, whose ex-boyfriend stabbed her 27 times, set her on fire and discarded her body at a dump.
In an interview in 2018, she said, "That story really resonated for me in terms of the way the media reacted to it and the way society reacted to it. So I decided to explore other stories about other women, because to me these women are not just stories, they are real women who lived lives and affected people – and I think it's important to remember that. That is mainly what this entire body of work is about."
When creating each work, Thoka makes deliberate choices about colour, motifs, poses and titles. The result is a simultaneously captivating and shocking series.
Britt Lawton from David Krut Projects says, "Early on when I started promoting the work, some people struggled with that kind of duality. Very religious people questioned how you could bring the stories together with these very sacred themes. But in the art world it is all about challenging perceptions and I think she has handled it in a very sensitive way. You look at those images and they are absolutely beautiful and then you read the story and they are very disturbing."
Explorations in black
Blackness is at the centre of Thoka's explorations. "I have been aware of the history and depictions of Black people. I have always been fascinated with the colour … black and the name black and the historical assignment of the word black, which was ascribed to Black people to disenfranchise them from the start. It is very psychological and then it becomes social and then it becomes economic and expresses itself in various ways," she says.
By transmuting pictures of herself using digital enhancements and manipulation, and often darkening her skin, she transforms her subjects into deified icons that transcend the horror of their personal stories. "Rather than relating to them through the violence, I want to relate to them through their glory," she says. "I believe that every woman is glorious and our glory is infinite."